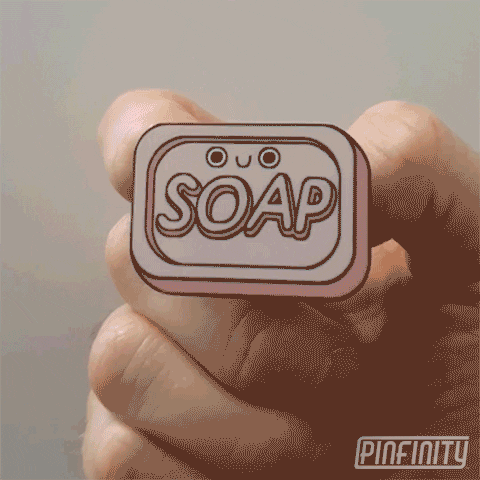 Just this year I came across this soap elegantly wrapped but when it was time to hit the road… the physical structure and hardness of the soap virtually melted with use – it rapidly clocked a usage statistic of 14 soaps in 10 days compared with my usual usage of 14 soaps in 42 days! This soap was not cost effective and to complicate matters it was a chronic slippery dropper – extremely slimy and hard to grip firmly.
This soap inspired me to write this post- "Stop Buying Trash! Buy Gold!"
When we buy Trash – we waste our money – our time – our talents- our life – this part is obvious – But! what does "Buy Gold!" mean – buy gold means buy quality – buy wisely – buy long lasting products that can stand up to wear and tear.
Jesus Christ puts it this way:
I counsel thee to buy of me gold tried in the fire, that thou mayest be rich; and white raiment, that thou mayest be clothed, and that the shame of thy nakedness do not appear; and anoint thine eyes with eyesalve, that thou mayest see.
– Revelation 3:18
[19]Lay not up for yourselves treasures upon earth, where moth and rust doth corrupt, and where thieves break through and steal:
[20]But lay up for yourselves treasures in heaven, where neither moth nor rust doth corrupt, and where thieves do not break through nor steal:
[21]For where your treasure is, there will your heart be also.
– Matthew 6:19-21
The Gold is having a genuine relationship with God here on earth that guarantees eternal life with Him forever! Buy Gold!
Thanks for the kindness of the graphic designer s/photographers/musicians/singers/video production crew, uploader and website personnel at: