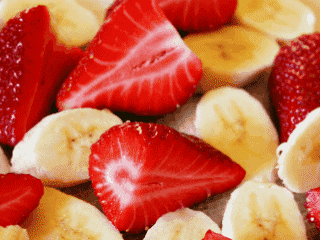 In Joshua 23:8 we see a word that is only used 28 other times throughout the entire Holy Bible. This word "cleave" can bring to our minds:
1. What a faithful vehicle tyre does when it tenaciously an intentionally clings to the road as you swerve through dangerous and slippery terrain, or
2. the tightly interwoven relationship that exists between threads that have been woven together to make a very strong fabric.
Cleaving is serious business !!
When we look around and see the condition of our world, we see that despite tremendous technological advancement we are faced with huge challenges that call for insurmountable courage and a cleaving to God that knows no retreat.
Joshua was a stalwart leader who had invested time in his relationship with God. Joshua knew the secrets of Successful Project Management. Joshua acknowledged that the successes Israel had as a nation were accomplished because God fought for them – and so Joshua made it clear so that those who would read Joshua 23 today would know that God fought for His people and gave them success.
Joshua emphasized the need for courage – courage that is specifically directed towards keeping and doing all that was written in the book of Moses. In other words, courage is needed to face our enemies, but it is also needed for us to keep and do all that God has instructed us to do in His Word – without shifting to the right hand or to the left in compromise.
Joshua exposed the fact that separation from nations that worship foreign gods was essential, in other words:
– no mention was to be made of the names of foreign gods,
– no swearing by foreign gods,
– no serving of foreign gods,
– no bowing down to foreign gods.
Then Joshua 23:8 says:
8 But cleave unto the LORD your God, as ye have done unto this day.
Why…? Why do we need to cleave unto God ?
Here are twelve reasons why we need to cleave to God:
1. Security – [ 2 Samuel 22:3-15 ]
3 The God of my rock; in Him will I trust: He is my shield, and the horn of my salvation, my high tower, and my refuge, my saviour; Thou savest me from violence.
4 I will call on the LORD, who is worthy to be praised: so shall I be saved from mine enemies.
5 When the waves of death compassed me, the floods of ungodly men made me afraid;
6 The sorrows of hell compassed me about; the snares of death prevented me;
7 In my distress I called upon the LORD, and cried to my God: and He did hear my voice out of His temple, and my cry did enter into His ears.
8 Then the earth shook and trembled; the foundations of heaven moved and shook, because He was wroth.
9 There went up a smoke out of His nostrils, and fire out of His mouth devoured: coals were kindled by it.
10 He bowed the heavens also, and came down; and darkness was under His feet.
11 And He rode upon a cherub, and did fly: and He was seen upon the wings of the wind.
12 And He made darkness pavilions round about Him, dark waters, and thick clouds of the skies.
13 Through the brightness before Him were coals of fire kindled.
14 The LORD thundered from heaven, and the most High uttered His voice.
15 And He sent out arrows, and scattered them; lightning, and discomfited them.
2. Love – no other being loves you LIke God.
[ Romans 5:8 ] and [ John 15:13]
[Romans 5:8]
8 But God commendeth His love toward us, in that, while we were yet sinners, Christ died for us.
[ John 15:13 ]
13 Greater love hath no man than this, that a man lay down his life for his friends.
3. Maintenance – [ Isaiah 41:10 ]
10 Fear thou not; for I am with thee: be not dismayed; for I am thy God: I will strengthen thee; yea, I will help thee; yea, I will uphold thee with the right hand of my righteousness.
4. Relevant Unbiased Information – [ 2 Kings 6:9-12 ]
9 And the man of God sent unto the king of Israel, saying, Beware that thou pass not such a place; for thither the Syrians are come down.
10 And the king of Israel sent to the place which the man of God told him and warned him of, and saved himself there, not once nor twice.
11 Therefore the heart of the king of Syria was sore troubled for this thing; and he called his servants, and said unto them, Will ye not shew me which of us is for the king of Israel?
12 And one of his servants said, None, my lord, O king: but Elisha, the prophet that is in Israel, telleth the king of Israel the words that thou speakest in thy bedchamber.
5. Accurate GPS (Global Positioning System) – [ Isaiah 30:20-21 ]
20 And though the Lord give you the bread of adversity, and the water of affliction, yet shall not thy teachers be removed into a corner any more, but thine eyes shall see thy teachers:
21 And thine ears shall hear a word behind thee, saying, This is the way, walk ye in it, when ye turn to the right hand, and when ye turn to the left.
6. Flawless Personal Assistant – [ Mark 13:10-11 ]
10 And the gospel must first be published among all nations.
11 But when they shall lead you, and deliver you up, take no thought beforehand what ye shall speak, neither do ye premeditate: but whatsoever shall be given you in that hour, that speak ye: for it is not ye that speak, but the Holy Ghost.
7. Strength and Success – [ Psalm 1:3 ]
3 And he shall be like a tree planted by the rivers of water, that bringeth forth his fruit in his season; his leaf also shall not wither; and whatsoever he doeth shall prosper.
8. Free Surgery – [ Ezekiel 36:26-27 ]
26 A new heart also will I give you, and a new spirit will I put within you: and I will take away the stony heart out of your flesh, and I will give you an heart of flesh.
27 And I will put my spirit within you, and cause you to walk in my statutes, and ye shall keep my judgments, and do them.
9. Wisdom and Education – [ Isaiah 50:4-5 ]
4 The Lord GOD hath given me the tongue of the learned, that I should know how to speak a word in season to him that is weary: he wakeneth morning by morning, he wakeneth mine ear to hear as the learned.
5 The Lord GOD hath opened mine ear, and I was not rebellious, neither turned away back.
10. Faith Development – [ 1 Kings 17:8-16 ]
8 And the word of the LORD came unto him, saying,
9 Arise, get thee to Zarephath, which belongeth to Zidon, and dwell there: behold, I have commanded a widow woman there to sustain thee.
10 So he arose and went to Zarephath. And when he came to the gate of the city, behold, the widow woman was there gathering of sticks: and he called to her, and said, Fetch me, I pray thee, a little water in a vessel, that I may drink.
11 And as she was going to fetch it, he called to her, and said, Bring me, I pray thee, a morsel of bread in thine hand.
12 And she said, As the LORD thy God liveth, I have not a cake, but an handful of meal in a barrel, and a little oil in a cruse: and, behold, I am gathering two sticks, that I may go in and dress it for me and my son, that we may eat it, and die.
13 And Elijah said unto her, Fear not; go and do as thou hast said: but make me thereof a little cake first, and bring it unto me, and after make for thee and for thy son.
14 For thus saith the LORD God of Israel, The barrel of meal shall not waste, neither shall the cruse of oil fail, until the day that the LORD sendeth rain upon the earth.
15 And she went and did according to the saying of Elijah: and she, and he, and her house, did eat many days.
16 And the barrel of meal wasted not, neither did the cruse of oil fail, according to the word of the LORD, which he spake by Elijah.
11. Project Management – [ Matthew 11:27-30 ]
27 All things are delivered unto Me of my Father: and no man knoweth the Son, but the Father; neither knoweth any man the Father, save the Son, and he to whomsoever the Son will reveal Him.
28 Come unto Me, all ye that labour and are heavy laden, and I will give you rest.
29 Take My yoke upon you, and learn of Me; for I am meek and lowly in heart: and ye shall find rest unto your souls.
30 For My yoke is easy, and My burden is light.
12. Fruitfulness – [ John 15:1-5 ]
1 I am the true vine, and My Father is the husbandman.
2 Every branch in Me that beareth not fruit He taketh away: and every branch that beareth fruit, He purgeth it, that it may bring forth more fruit.
3 Now ye are clean through the word which I have spoken unto you.
4 Abide in Me, and I in you. As the branch cannot bear fruit of itself, except it abide in the vine; no more can ye, except ye abide in Me.
5 I am the vine, ye are the branches: He that abideth in Me, and I in him, the same bringeth forth much fruit: for without me ye can do nothing.
To "cleave unto the LORD your God" we all need a solid determination that causes us to serve God with all your heart and all of your soul. To "cleave unto the LORD your God" is allowing Jesus Christ to clean us by His word. To "cleave unto the LORD your God" means that we abide in Jesus Christ, and He in us. To "cleave unto the LORD your God" empowers us to bring forth much fruit !!!

All texts above were taken from the King James Version of The Holy Bible.